There's no denying that when it comes to accepting and receiving payments for dropshipping, PayPal and Stripe are the favorites to work with in the dropshipping industry. In fact, they are the best payment gateways for online customers, freelancers, and business owners.


1. Due

Due has made a name for itself with its innovative transaction tracking and billing tools, which are especially useful for freelancers and dropshipping store owners. Most recently, Due allowed users to start accepting payments for as little as 2.7% of the transaction amount. Due also accepts global payments, which are usually made within two business days, and has a digital wallet for sending or receiving money instantly anywhere in the world at virtually no cost. It even has an electronic bank that holds cash online.


2. Dwolla

Dwolla has similar features to PayPal when it comes to accepting online payments, but due to its API it is more focused on bank transfers, or Automated Clearing House (ACH) payments, so users prefer to create a customized payment solution where payments are received within a day. Most importantly, the transactions are free.


3. Apple Pay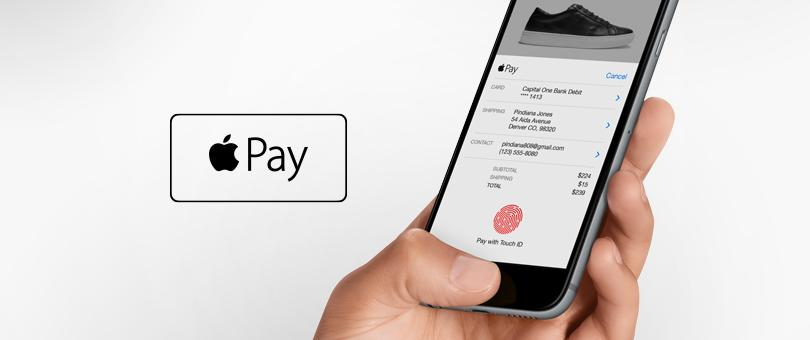 If you're a merchant, it's time to consider acceptingApple Pay. Transactions are fast and secure because Apple Pay uses Touch ID confirmation. In other words, customers can use their fingerprints to pay for products. Apple Pay is still relatively young, but don't be surprised if the service is adapted to support older devices. There are also rumors that Apple is working on a P2P payment system in iMessage.


4. Payoneer
Payoneer is one of the oldest global payment processing services. It is available in more than 200 countries and accepts 150 different currencies. Free payment acceptance is available, and the platform includes a flexible API that helps you learn "How to expand for dropshipping business owners. Like PayPal, you'll get a MasterCard plastic card if you're not yet ready to make the full transition to an online wallet.


5. 2Checkout

2Checkout - is another secure payment platform that allows users to accept debit card and PayPal payments worldwide. It is available in 87 languages, offers advanced fraud protection, integrates with hundreds of dropshipping stores, and allows automatic billing of customers with recurring billing.


6. Amazon Payments

If you want to provide your customers with peace of mind, accept through the payment gateway, Amazon. Every time they make a purchase on your site, they automatically go through Amazon checkout. This means they will use their Amazon credentials, making the checkout process more convenient and secure.


7. Square

Square changed the game when it introduced its reader terminal, which allows business owners to use credit cards anywhere with a 2.75% fee. However, you can also send e-payments and get paid through the Square Cash app.


8. Skrill

Skrill has become a popular alternative to PayPal thanks to features like instant withdrawals and deposits, low transfer fees, and exclusive offers, the ability to accept in 40 currencies and send text messages directly from your account. If you recommend Skrill to your friend, the company will transfer 10% of the commissions they generate from paying or sending money to your account throughout the year.


9. Venmo

Although PayPal acquired Venmo, the fundamental principles of the two systems are different. PayPal is used to transfer payments to cards, purchases or sales online. Venmo is used by people who consider themselves social sponsors. In other words, it is a hybrid of PayPal and a social network such as Facebook because transactions are displayed in an online feed. Thus, when a friend pays a friend, all users can see it.


10. Google Кошелек

Google Pay - is an online payment service that allows users to send secure, easy, and fast money transfers from their browser, smartphone, or Gmail account. You can store credit cards, debit cards, loyalty cards, and even gift cards in your account.


11. WePay
The WePay payment gateway prides itself on top-notch customer service and fraud protection. Dropshippers and small business owners love the fact that customers can make purchases without leaving their site thanks to the virtual terminal. WePay also offers a customer information collection feature and is used for billing, event ticketing, and marketing automation.

12. Intuit

Intuit is virtually indispensable for the small business owner. In addition to being able to accept payments both online and in person, Intuit can help you with payroll and tax calculations. The most promising feature is the low monthly rate of $19.95, with only a 1.6% credit card charge, as opposed to the standard rate of 2.4%.


13. Authorize.net
Authorize.net
has been processing online payments since 1996! It's also the most used payment gateway on the Internet, having been awarded an award for excellence in customer service from 2008 to 2016. Even though the company has been around for twenty years, it stays on top of trends, such as having the ability to accept Apple Pay. No wonder the company is so respected among small and large internet business owners!